Partner Testimonial Tier 1 Solar
The Power of Testimonials
When I think about the CyberReef culture and spirit, the phrase "whatever it takes" captures who the employees are.  They do "whatever it takes" to ensure customer and partner success.   When I read the below testimonial from our the CEO at Tier 1 Solar and Design Eng. Firm, it reminded me how our teams operate every day.  With kindness, thoughtfulness and an determination to make sure every customer and partner has a great experience with us.
I really appreciated the time CK Hamilton took to acknowledge two of our team – Isaac Frangoulis and Linwood Staton .  It means a lot to me personally and to the entire CyberReef Team when customers and partners provide personal feedback on our performance in critical situations. I am thrilled to be able to share it with everyone.
Tier 1 Solar and Design Eng. Firm Testimonial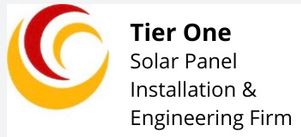 "Isaac and Linwood were phenomenal, without their dedication and rapid response our company would have lost a significant amount of labor cost and an unsatisfied customer.
Without having any documentation, Linwood worked late last Thursday with our Director of Engineering (John Martin) to resolve the issue.  From what I understand, it typically takes more than 24 hours to activate a data plan, especially with only limited information.
Linwood expedited the entire process and as of last Thursday evening around 6:30pm we were able to monitor all 17 inverters.  Our customer was extremely happy.  Additionally, everyone on the Tier 1 team was elated.  Our stress levels lowered significantly.
An Addition, special thanks to Isaac.  Without his persistence in calling us back and understanding the urgency it would have been really difficult to resolve the issue.  Also connecting Tier 1 with Linwood was perfect timing.  And providing professional courtesy through out the entire process was much appreciated.
Excellent support guys and we look forward to working with you in the future."
CK Hamilton, CEO
Tier 1 Solar Panel Installation & Engineering Firm
Some final thoughts
Every customer and partner interaction is important to CyberReef.  Our leadership team in thrilled to be able to acknowledge our team members as a group and individual.  Please let us know about your experience with our team at marketing@cyberreef.com.  I look forward to being able to publish more stories like this in the months and years to come.
---
About Hilton Nicholson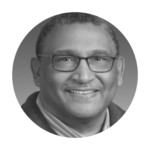 Hilton Nicholson currently serves as President and CEO of CyberReef.  Founded by Hilton in November 2012, CyberReef's mission is to provide cloud-based firewall-as-a-service (FWaaS) for mobile connections. Since founding CyberReef, Hilton has helped author four patents including the industry ground breaking TrafficIQ.  Before CyberReef, Hilton served as CEO and President of SIXNET, COO of 3Com, held executive positions at AT&T and Lucent Technologies as well as being President of Business Units at ADC Telecommunications.