Surging Mobile Data Cost
Managing Surging Mobile Data Cost in Our New Reality
The use of cloud-based mobile data management systems puts the CIO in control and ensures enforcement of MIUP.
by Hilton Nicholson, CEO of CyberReef
Most employees have not had the experience of sitting in the board room with senior leadership during a time such as now. I have on several occasions, at large multi-national companies. It's not a pleasant experience, but one that requires strong leaders to take on the challenges of a looming recession.
Just as COVID-19 data will guide health care professionals, financial data will guide CFOs through the next steps in the treatment of businesses all across the world. Cutting costs will be required, and CIOs must decide where those cuts should happen. Also, can the cost cuts happen without laying off people? No leader, regardless of his or her position on the ladder, wants to lay off or fire employees.
With a workforce now confined to their homes, mobile data use is at an all-time high. One carrier stated that mobile data consumption is up 40% on their network. For enterprises already suffering from declining revenues the growth in mobile expense is financially straining.
Based on our tracking of mobile traffic data use, 50-70% of mobile data use is non-business related. Social media and streaming services alone account for about 50% of all mobile data traffic. Although companies have added Mobile Device Management (MDM) to devices, tethered laptops, tablets, and streaming video and audio devices have full access to the Internet.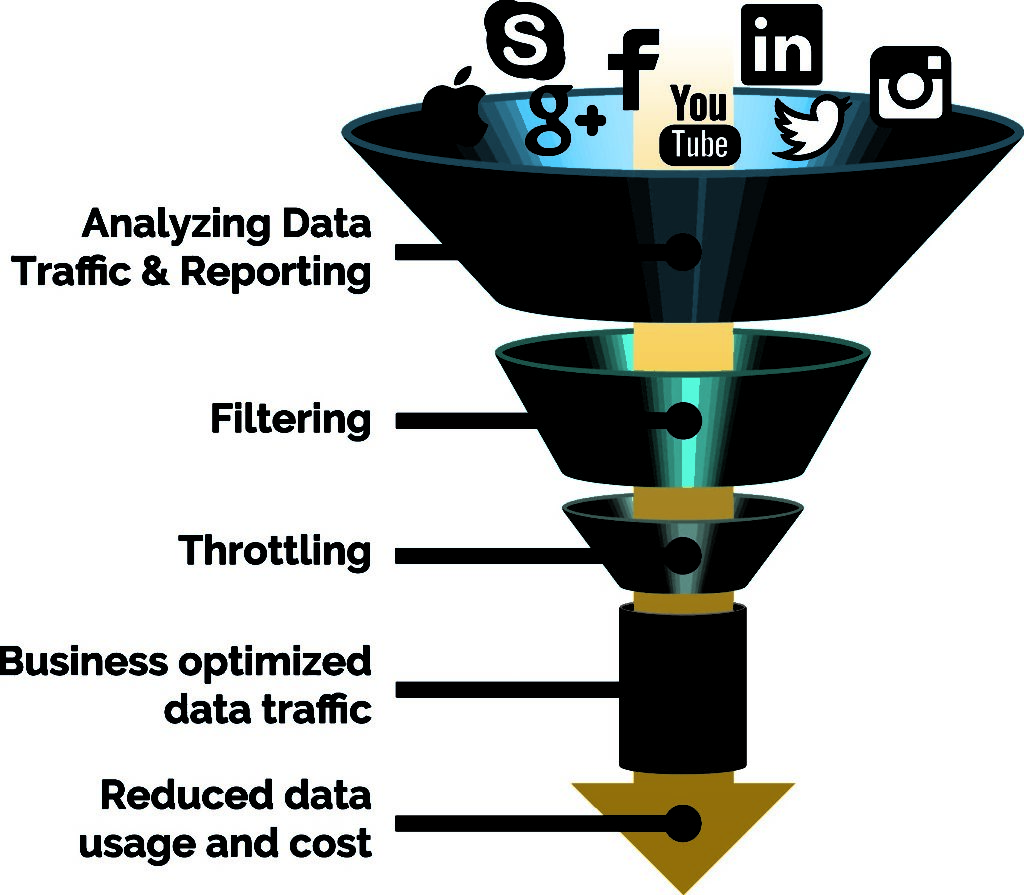 In this new work-at-home reality, CIOs must implement enforceable Mobile Internet Use Policies (MIUP) or suffer from increased data and cost growth. Of course, you can't enforce what you can't see. That is why the use of a cloud-based mobile data management system is required. These systems typically provide the following:
• Visibility into applications, categories and employee data use
• Use of web filtering to block access based on MIUP
• Daily, weekly or monthly reports on data usage
• Customer access to usage details through an online portal
The use of cloud-based mobile data management systems puts the CIO in control and ensures enforcement of MIUP. Typically, the ROI on these solutions is between 200-300%. In other words, they free up budget to use elsewhere, and reduce corporate expenses.
Learn more about cloud-based data management .